Thud, thud, thud – can you hear the cacophony of balls at the stadium?
Last night I went to an exciting game of basketball between the Australian Boomers and the USA. A friend had organised tickets for Mr 10's basketball team, and there were a few parents to supervise – lucky, lucky me!
Both my sons play basketball, my middle-grade book is about basketball and I've recently read a couple of books about basketball. Whenever I watch my boys play basketball, as well as chatting to other parents and watching the silky-smooth moves of my boys and their mates, I'm trying to put into words the sound of the ball thudding on the court and to work out how to describe a lay-up movement or the feeling a player has when their ball swishes through the ring.
The game last night was exciting and fast-paced (even though the Boomers lost), and the pre-game entertainment was fun.
There are quite a few novels about basketball at different levels. The first one I've reviewed below is great for 10-14 year-olds, the last two are more suitable for teen readers.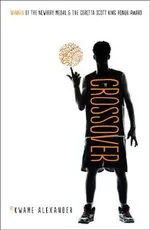 Crossover by Kwame Alexander – I loved, loved this one. I borrowed it from the library but I'll buy my own copy. It's a verse novel, which means the story is told in poems. I've already decided this is the next book to read aloud with Mr 10. The character is 12, so be aware that there are older issues here – his twin brother has a girlfriend and his Dad is not well.  The rhythm, language and rhyme – as well as the fabulous plot – really makes this book worthy of the Newberry Medal. Look at this clip where Alexander reads one of his poems – his writing is just as warm and humorous as he is. Imagine opening up your kids' eyes to the possibilities of a story being told in poems, with a thudding basketball rhythm to boot. So awesome!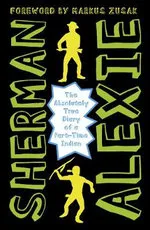 The absolutely true diary of a part-time Indian by Sharman Alexie – this is for teen readers – the protagonist deals with racism, alcoholism and puberty. The 14-year-old protagonist, Junior, is such a self-deprecating story-teller, and it's easy to immerse yourself in his world. He's skinny, stutters, has a big head, is a cartoonist and decides to leave his school in the 'rez' and go to the all-white high school miles away. I read it earlier this year, and when I flicked through it again for this review, I wanted to start reading it from cover to cover – again.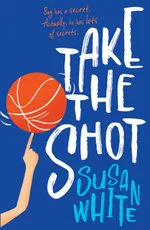 Take the shot by Susan White – this debut novel was published only this month. Bug has to keep his new basketball team a secret from his parents because his genetic illness means he's not supposed to play high-contact sports. Life has suddenly become complicated for 14-year-old Bug when his family moves house to live with his Nana and he starts a new school. Themes include genetic illnesses, attraction to girls, friendships.
All three of these books feature male protagonists who love basketball. As I've mentioned elsewhere in this blog, it's wonderful when girls read books about male protagonists and vice versa. But the book I'm writing has a girl who is passionate about basketball – time to even up the score!