Books are the perfect Christmas present – easy to wrap, light to transport, wonderful summer entertainment, a conversation point. There are no plastic parts, they don't need batteries. Here's my 2020 list of my ten favourite novels for adults, in no particular order – historical fiction, Indigenous fiction, a verse novel, young protagonists, older protagonists, female protagonists, male protagonists – enjoy the variety!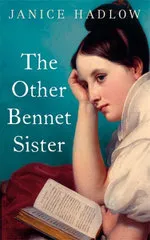 The other Bennet sister by Janice Hadlow – Jane Austen fans, you will know this title refers to Mary Bennet, the sister from Austen's Pride and prejudice given the least amount of page space. Mary has no chance for more space, given she has to compete with her sisters – Jane's beauty, Elizabeth's wit and the silliness of Kitty and Lydia. But now Hadlow has given Mary a book of her own, and gosh, it's a thick one at 655 pages. This book is a wonderful escape – perfect summer reading. There's a longer review here.
Here is the beehive by Sarah Crossan – this is the story of a married woman having an affair whose lover is killed unexpectedly. How do you grieve in secret for someone you loved? Here is the beehive is a verse novel – the pace is fast and it just flows. I read this book a few months ago, and I'm almost ready to pick it up again. Sarah Crossan is one of my favourite writers.
The yield by Tara June Winch – the three threads of this novel wind in and out of each other – August Gondiwindi's story of coming back home to Massacre Plains for her grandfather's funeral weaves in between her grandfather's dictionary, his words to define the language of his people and then there are the letters of Revered Greenleaf, who set up the original homestead which became August's home. The yield won the 2020 Miles Franklin award.
The mother fault by Kate Mildenhall – This book is such a fascinating read. It's set in the near future in Australia, where The Department monitors citizens with tracking devices. Mim is a stay-at-home mum, who is suddenly forced on a trip to find her missing husband, last seen mining in Indonesia. It's a gripping tale, with large scale drama as well as the micro tension of Mim searching for her husband, with her two small children beside her. I chose this book for my bookclub next month.
The dictionary of lost words by Pip Williams – I loved immersing myself in this story about a young girl who grows up in the workplace of her father, a lexicographer in Oxford in the 1880s. I found myself bewailing the limitations of women in both their personal and professional lives, and wanting so much for the main character, Esme.
The book of longing by Sue Monk Kidd – Meet Ana, a young woman living in Galilee in the first century. She feels compelled to write down the lost stories of women, and begs her father for parchment and ink. She writes this prayer, Bless the largeness inside me, no matter how I fear it, into an incantation bowl given to her by her aunt, the only educated woman she knows. Not only is Ana from The book of longings a bright, rebellious and brave young woman, she is also the wife of Jesus. This was one of my favourite books for this year! There's a longer review here.
Star-Crossed by Minnie Darke – This book would make such a wonderful romantic comedy movie – I'm not a huge fan of rom-coms but I would love to see this one. Justine has a minor job at a local paper, including responsibility for organising the monthly horoscopes. When she bumps into an old friend, Nick, the stars suddenly take on a whole new meaning. A perfect beach read!
All our shimmering skies by Trent Dalton – All our shimmering skies is the story of twelve-year-old Molly Hook, the gravedigger's daughter, who sets off on a journey when bombs start hitting her home town of Darwin in 1942. She's trying to revoke the curse Longcoat Bob, an almost mythical outback character, placed on her grandfather which has caused her family no end of sorrow and hardship. I love the mix of real-life events and mythology, the sadness of Molly's life combined with her hopeful spirit, the wonderful descriptive writing and the unlikely but absolutely believable 'sky gifts'. This book will become an Australian classic.
The question of love by Hugh Mackay – Freya is a violinist, her husband Richard is an architect. MacKay uses the musical idea of 'variation of a theme' to explore the same scene in different ways, with variations in the ways the characters respond to each other. This original idea, combined with Mackay's experience as a social researcher, is a compelling read.
Honeybee by Craig Silvey – Honeybee is told in first person by Sam Watson, a fourteen-year-old transgender person who begins their story on the night they meet Vic on the Clayton Road overpass in Perth. Both Sam and Vic are forever changed by their chance meeting. There's a wonderful array of characters in Honeybee – a nurse who works as a drag queen, an effervescent girl who befriends Sam, a wise psychologist, a thoughtful man who deals with motorbikes – many of Silvey's characters embody different facets of kindness. But of course, there's also the characters surrounding Sam who are into theft and drugs, and who hurt Sam – physically and emotionally. There's a longer review here.
Happy shopping! Happy library borrowing! Happy passing a dog-eared book around friends! Happy reading!